A Family's Covid-19 Battle
"It felt like life threw a lot at us..."
-Sarah
Sarah and Langston describe the battle their family faced with the Covid-19 virus.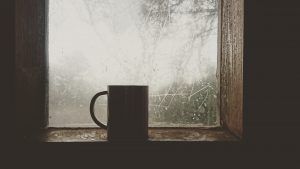 The world has been affected greatly by the COVID-19 pandemic and like everyone else, Sarah and Langston had their personal battle with it.
A few weeks after their daughter was born, they found out that one of their teenage children had COVID-19. It was news that rocked their home for a moment but they did not let that stop them from believing in God. Their faith is what got them through it all.
It was definitely hard but Sarah and Langston held unto the promises of God for their family and knew they would overcome. It took a little toll on their relationship with each other and with their teenagers in which through that, they learned greatly the importance of communication.
---
Points to Consider for Families Faced with Covid-19:
Communicate clearly with your spouse and your kids

Refuse to fear. Don't allow fear to impact how you react or respond.

Be more intentional and proactive instead of reactive.
---
Words to Live By:

"There is no fear in love, but perfect love casts out fear" 1 John 4:18.ESV.

"And without faith it is impossible to please him, for whoever would draw near to God must believe that he exists and that he rewards those who seek him"  Hebrews 11:6. ESV.

Casting all your anxieties on him, because he cares for you.  1 Peter 5:7 ESV.

"So do not fear, for I am with you; do not be dismayed, for I am your God.  I will strengthen you and help you; I will uphold you with my righteous right hand"  Isaiah 41:10 (NIV).
Three Reflection Questions:
Do you and your spouse handle hard times differently?
What can you do to work together?
How can you support the kids together with one voice?
Real People, Real Stories, Real God®