Merle Mills- I Should Have Said No
"I know that now I have this relationship with Him, I will see my child again. My child is in heaven with my God."
-Merle Mills
Merle describes not only the guilt and shame that plagued her after an abortion but the forgiveness she found in Christ.

Video credits: TPi Zone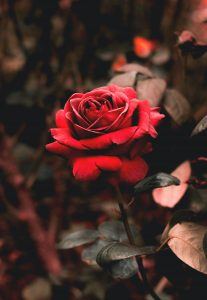 As a young woman, Merle was happy when she became pregnant and excited to be a mother. Things changed quickly when her boyfriend wanted her to have an abortion. Her elation turned to shock, sadness, and fear.  Raising a child alone was a daunting task so she went ahead and had the abortion.
She eventually married her boyfriend but was unable to have children. Guilt and shame plagued her and nightmares haunted her sleep. Ultimately her marriage ended in divorce.
Merle rediscovered her childhood faith where she found the forgiveness and peace she so desperately needed. She tells us she is now living- not just existing.
---
Merle's advice to someone considering an abortion:
Speak to someone you trust.
Seek help from someone who will give biblical advice.
Take your time, as Merle shares, why should you make a decision in a half-hour that can bring a lifetime of consequences and repercussions?
Advice for women seeking forgiveness and peace after an abortion:
Pray, Merle shares that she prayed daily.
Read God's word, Merle read and meditated on the scriptures.
Connect with other women, who you trust, that have had abortions. Merle shares how she took part in a Bible Study for women suffering from post-abortion guilt.
Words to Live By:

"Jesus straightened up and asked her, "Woman, where are they? Has no one condemned you?" "No one, sir," she said. "Then neither do I condemn you," Jesus declared. "Go now and leave your life of sin." John 8:10-11 NIV.

"He does not punish us for all our sins; he does not deal harshly with us, as we deserve. For his unfailing love toward those who fear him is as great as the height of the heavens above the earth. He has removed our sins as far from us as the east is from the west" Psalm 103:10-12 NLT.

"But if we confess our sins to him, he is faithful and just to forgive us our sins and to cleanse us from all wickedness" 1 John 1:9, NLT.

"I have told you these things, so that in me you may have peace. In this world you will have trouble. But take heart! I have overcome the world" John 16:33, NIV.
Poem by Merle Mills
If I knew how much I would miss seeing your face,
If I knew how much I would miss the warmth of your embrace,
If I knew how much I would miss hearing you say, Mother I love you,
I would have said no.
Recommended Resources:
Merle Mills' Blog: Changed Through The Word
No More a Secret -MerleMills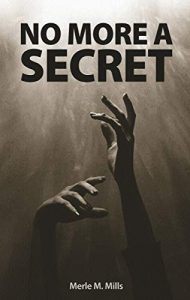 Real People, Real Stories, Real God®