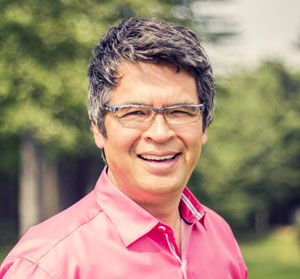 Pastor Sam Rijfkogel
Sam Rijfkogel is the Lead Pastor of Grand Rapids First Church in Grand Rapids, Michigan. His creative communication style brings a fresh perspective to sound biblical doctrine. His own family's conversion is a powerful testimony of world missions and is the foundation of his deep passion for missions and outreach. He has participated in the planting of churches in Thailand, Vietnam, Mexico, and Russia. He and his wife, Pastor Brenda, lead by example as they serve and love their community.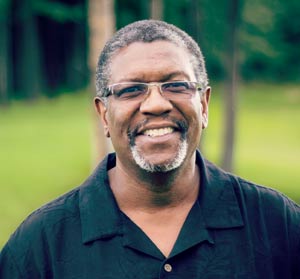 Michael Daniels
Michael is married with two adult kids. He has six grandkids and resides in Grand Rapids, Michigan. Professionally, Michael is the executive director of Ingenium whose mission is to prepare youth to be successful in school, the workforce, and the community.  He is vice president of William C. Abney Academy Charter School and volunteers at various community organizations. Michael is currently an Elder at Grand Rapids First Church and provides leadership on the Missionary Team and Celebrate Recovery. Michael's experience of growing up as an at-risk youth helps him understand and help others in their struggles and teaches a curriculum that encourages strong character and growth in Christ.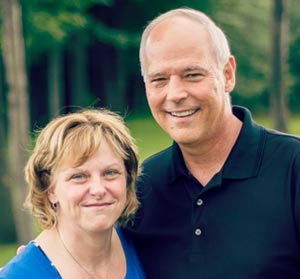 Tom & Liz Gallant
Tom and Liz Gallant's lives were forever changed in 2004 when Tom was given the diagnosis of Acute Promyelocytic Leukemia. During forty-three-days in the hospital, chemotherapy, bone marrow tests and countless blood transfusions they learned that they were neither forgotten nor abandoned by Christ.  They experienced firsthand that God had a purpose during the tragedy. Today Tom remains cancer free and ministers to others facing similar trials.
Tom is a CPA and serves as an Executive Pastor at Grand Rapids First Church.  Liz is employed as a registered nurse. They are the parents of three adult children and have eight grandchildren.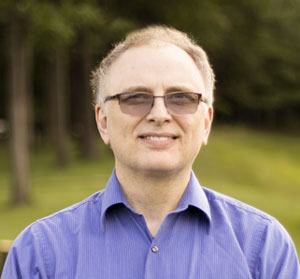 Dr. Ron Vanderbeck
Ron is a clinical psychologist with a specialization in forensic psychology. He has worked with people suffering from a myriad of emotional issues. This includes the evaluation and treatment of victims of sexual and physical abuse, addiction disorders, and sex offenders. Ron has consulted with attorneys, family, and criminal courts, clergy and professional organizations. Ron joined the WITH team with a passion for using "the internet for good instead of evil". The goal is to help people find a purpose to their life through believing God is real and to trust God.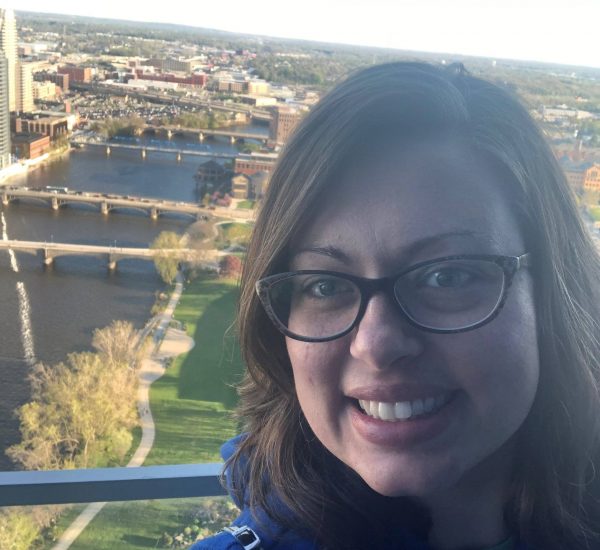 Victoria Klumpp
Victoria is a child of God, married to her high school sweetheart, Jory, and mom to two beautiful boys. She currently serves as an Executive Administrative Assistant at Grand Rapids First and is a Notary of Kent County. Prior she worked at Spectrum Health Foundation, the American Cancer Society, Grand Valley State University and World Mission. She has her Bachelors of Arts and Science in Public and Nonprofit Administration. She has had the privilege of volunteering as a first-grade ministry teacher, serving on a volunteer board and enjoys volunteering at events.
Leadership Team
Joshua Erickson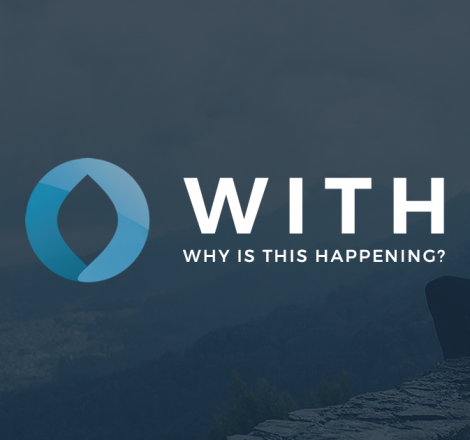 Kofi Effraim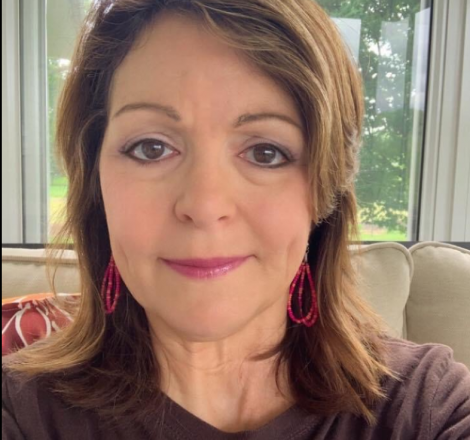 Rebecca Ferris
Our Amazing Volunteers
We would like to recognize and thank all of the volunteers who help make this ministry happen from writing, editing, videotaping and much more. We couldn't do this without you! We have several volunteers not pictured above who have given their time and talents. THANK YOU!