Colostomy? Me? At My Age? – Kelly's Story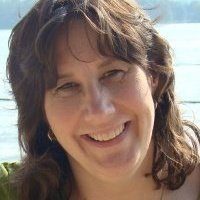 Search for the term "colostomy" on Twitter, and you'll typically find little factual information. Instead, that word is usually used in jokes to indicate how ancient someone is or how bad he or she smells. Occasionally people use it to express a need to sleep through the night, as in "give me a colostomy and a catheter, and I won't have to get up until morning." Perhaps the term "colostomy" is used frequently on Twitter as a punch line because tweeters have so few characters to use that they employ hyperbole. Or maybe it's used because a colostomy is such a fearsome image, the stuff of nightmares, the loss of control of one of the most basic of bodily functions.
Now, try this. Type "rather die than have" in Google and the first auto-fill option is "a colostomy," indicating that this is the most common ending to this search. So, is a colostomy truly so horrific that death is preferable?
As an otherwise healthy person, I certainly didn't expect to have a colostomy but, in a life-saving emergency surgery, I ended up with one. I was told that it might be reversed but no guarantees. Afterward, I felt bombarded by snarky comments that I saw on Twitter and other places online, which made holding on to a positive self-image and emotional equilibrium that much harder.
God turned this experience into a blessing. Shortly before my emergency surgery, God's presence was tangible – and I wouldn't trade that feeling of complete and utter peace for anything. Plus, I've been able to more effectively minister to people with a colostomy or other health challenges.
---
Ten ways that my own life improved   (besides the fact that, after two attempts, the colostomy was successfully reversed!).
1. I no longer feel sick or in pain.
2. In just 14 months, I had four major colon surgeries and five outpatient colon stretchings – and it's a joy to know that, even under these circumstances, life can still go on in a beautiful way. I read incredible books. A play I'd written was turned into a PBS documentary. I go on walks with my sons, watch an exciting basketball game with my husband, and cheer on my niece as she strikes out yet another high school batter.
3. I've gotten untold amounts of love and support from family and friends. They send me inspirational cards. They call me. They carry things that are too heavy for me. They make me laugh. They listen to me vent. They tell me they love me. As for my husband, he talked me through ostomy challenges as calmly as if we were discussing the weather, which got me emotionally back on track.
4. I let fewer "little things" bother me. For example, before this surgery, I felt uncomfortable going out and about in the world without makeup. Now, I'm perfectly fine with doing so – while enjoying putting on makeup on the days that I choose to wear it. I find funky bohemian clothes at Goodwill and dress in colorful style. My style.
5. I'm more in touch with my body. (Trust me, there is no better way to immediately need to connect with your body than having a colostomy!)
6. I feel more capable. If I can take care of my own colostomy needs after two complicated surgeries with challenging recovery requirements – and I did – then my capacity for "doing" is greatly enlarged. What else can I accomplish with this untapped potential?
7. No one I care about is treating me any differently when they discover that I have a stoma. That shows love for the real me. Not the pristine Barbie doll version of me, which never really existed, anyhow.
8. I'm learning to deal more directly with anxiety, which will keep reaping benefits. Deep breathing has become one of my dearest friends.
9. To get gentle exercise, I started walking dogs at the local animal protective league and volunteering to help the numerous cats and dogs there.
10. I'm able to write more openly than in the past. If I can write about my colostomy – clearly the butt of jokes on Twitter – then other topics don't seem as scary. Being able to write more authentically is an unexpected gift.
And, most important of all, I now have a glimpse of what it means to say that nothing – NOTHING – can separate us from the love of God. Amen. 
Story submitted by Kelly Boyer Sagert.
Real People, Real Stories, Real God®