Caring For a Parent With Dementia
"We only guard our treasures."
- Jan
When Jan's mother developed dementia, she found herself face to face with a trial that many are facing as our population ages. The realization that she was not prepared to face being a guardian for her Mother was a surprise. She is a trained professional. She trains and places professionals that deal with loved ones transitioning a family member who is contending with dementia. The sudden role reversal took on new meaning as she shared, "This is my Mother."
She was able to make the transition from her "head knowledge" to her "heart knowledge" as she spoke with various friends, pastors, and fellow church members. They served to remind her of the deep reserves she could call upon made available through prayer, faith-filled friends and God's Word.
The strength she gained from these willing people helped her deal with the issues of her Mother's anger and frustration that resulted from her Mother's progressive decline.
Thoughts to Consider:
Seek the counsel of pastors with all the new feelings as you confront them.
Share your feelings with friends to even out the burden.
Do not accept the criticism from the loved one who contends with their dementia.
Words to Live By:

"Honor your father and mother. Then you will live a long, full life in the land the Lord your God is giving you" Exodus 20:12 (NLT).

"Wisdom's instruction is to fear the Lord, and humility comes before honor " Proverbs 15:33 (NIV).

"I can do all this through him who gives me strength" Philippians 4:13 (NIV).

"Even to your old age and gray hairs I am He, I am He who will sustain you. I have made you and I will carry you; I will sustain you and I will rescue you" Isaiah 46:4 (NIV).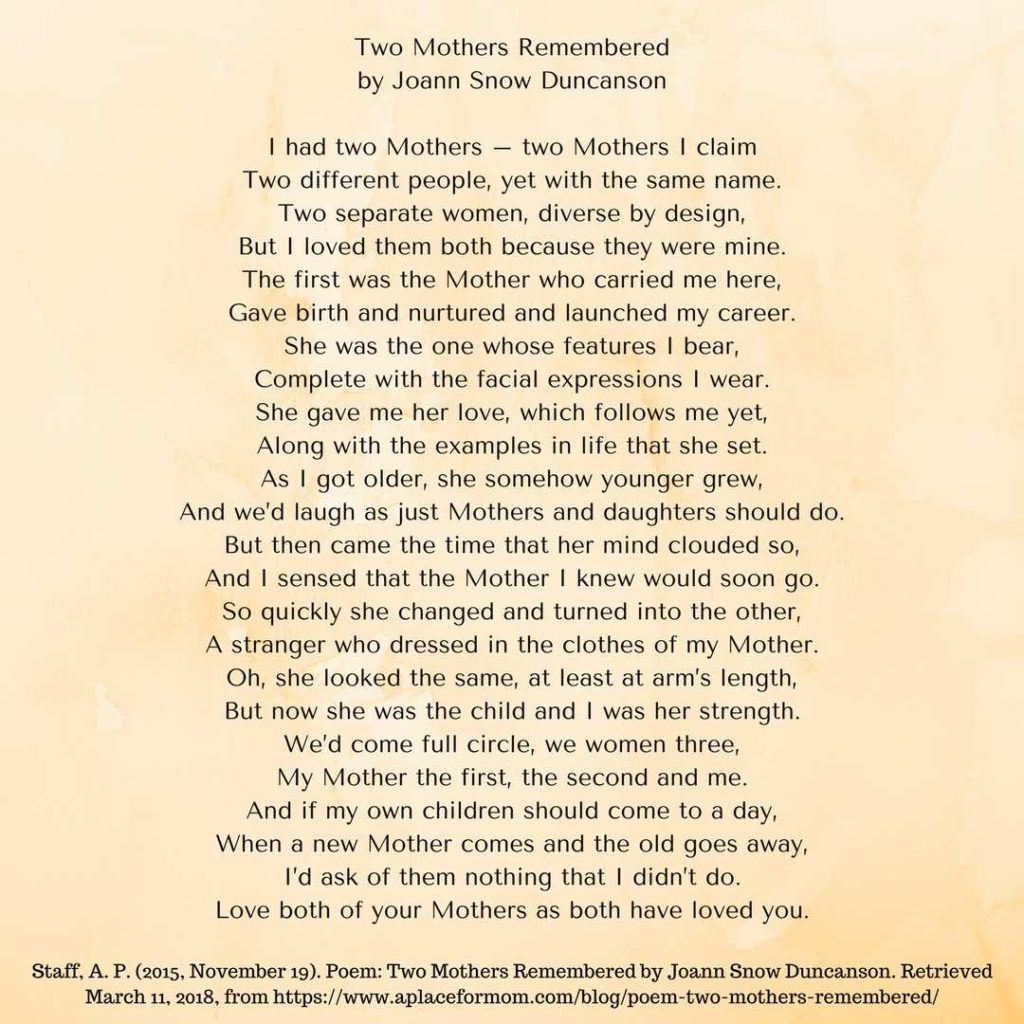 Real People, Real Stories, Real God®