Abortion- Learning to Forgive Yourself
He can give you peace and forgiveness... you are loved!
- Suellen
Suellen discovered God is real and what God did for her, He can do for you.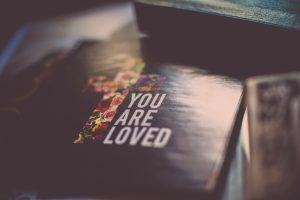 As difficult as it may be to forgive others, sometimes it is more difficult to forgive yourself.
In the video, Suellen shares her story about becoming pregnant while in college. She felt afraid, alone and didn't want to give up on her new life and ultimately had an abortion.
After the abortion, she became depressed. Her feelings were compounded with grief and shame over the loss of her child.
Suellen lived with regret for a while and hid the pain by not talking about the abortion. The good news is that she found Jesus Christ and He forgives all of our sins. Not only was she forgiven, but she learned to forgive herself. She discovered God is real and what God did for her, He can do for you.
If you find yourself struggling with pain and regret, here are some points to consider:
Circumstances can bring many sorrows, but God's love is greater and stronger.

Out choices can bring pain for us and others, but God is always waiting with open arms and forgiveness.

God can bring good things into our lives, despite the messes we've created, if we'll let Him.
Words to Live By:

"The Lord is close to the brokenhearted and saves those who are crushed in spirit" (Psalm 34:14 NIV).

"O God, listen to my cry! Hear my prayer! From the ends of the earth, I cry to you for help when my heart is overwhelmed. Lead me to the towering rock of safety…" (Psalm 61:1-2 NLT).

"Therefore, if anyone is in Christ, he is a new creation; old things have passed away; behold, all things have become new" (2 Corinthians 5:17 NKJV).
Three Reflection Questions:
How did the trauma of aborting a child affect Suellen's emotional health?
What is one strategy Suellen used to cope with her trauma?
What role did Suellen's faith play in her healing?
Recommended Resources:
National Right to Life: Pregnant? Need Help?
American Pregnancy Association: promoting Pregnancy Wellness
Merle Mills video, "I should have said no."
Real People, Real Stories, Real God®