The Freedom of Forgiveness – Monica's Story
Monica's pulse quickened when she abruptly caught sight of the "person of interest" in her son's murder case. The suspect stood casually on a mall escalator, just below her. The gliding movement of the disappearing steps brought them closer by the second. She stood, frozen in place. The grieving mother longed to shove the" person of interest" down the escalator! Monica wanted this person to feel a fraction of the pain she and her family suffered through every day. Her thoughts paused while she recalled a statement she made during an interview: "I've forgiven the person who killed my son." Now, this careless destroyer of life stood within feet of her, putting her words to the test.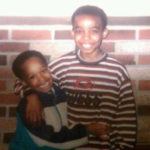 Her son's murder was not Monica's first trip through painful conditions. Although she grew up in a loving Christian home, she walked away from God after she graduated from high school in the late '80s. Outwardly, she played the good church girl who fooled her parents into thinking she continued to walk a godly life. Inside, her rebellious spirit encouraged her to make foolish choices. She drifted far from her moral upbringing. By the time Monica reached her twenties, she was an unmarried mother of two boys, Davon the oldest, and Donte' the youngest.
Monica survived her poor decisions and eventually learned to thrive. Her tenacity and vigorous work ethic propelled her through a college degree in computer science, in addition to caring for two little boys and working to support them. By the age of 26, she owned a home and enjoyed all the benefits of living at her career peak. Amid all her successes, Monica felt empty. She finally heard God's whispers and recommitted her life to God. Life's sweetness surrounded her until a seemingly wonderful Christian man entered her life. His charming ways led her to marry him. Married life brought joy to her and the boys, for a while. From an outsider's view, the Hawkins' home radiated happiness. Unfortunately, the day Monica married her husband, she invited mayhem into her family's lives.
Her husband deftly hid a violent personality from her until the ink dried on their marriage license. Her once peaceful home became a violent environment that almost cost Monica her life. Within a few years, a devastating divorce left her depleted but not destroyed. Slowly, Monica's passion to help others know the truth about God inspired her to enter a ministerial school to become an Associate Pastor. Out of the ruins of her marriage, Monica built another new life by starting her own business and continuing to serve as a minister at her church.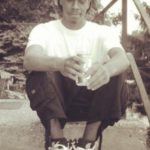 Forced back into single mother status, Monica diligently instilled Godly values in her sons. Nevertheless, at 14, Donte's room-lightening smile evolved into a surly, rebellious shadow; a teenager that his mother barely recognized. He acted out his emotional struggles with rebellion and anger! Always a great debater, he held fast to his opinions and often argued with Monica, even when he knew he was wrong. The battles raged between mother and son four long years.
At age eighteen, Donte' changed from a combative teen to a young man on his way up. He enrolled in college and soon rediscovered his purpose and goals in life. For two wonderful years, he remained focused on his desire to complete his education and make something of his life. His turnaround awakened a passion within him to help others who were struggling. Unknown to Monica until after Donte's death, he used the money that she sent him for school books to help dozens of financially strapped students buy their textbooks. Monica's sweet boy had resurfaced.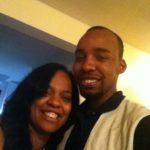 On the last night of Donte's life, May 6, 2012, he called home to let his mother know he was on his way home for the weekend but had forgotten his house key. Would she leave the door unlocked for him, please? During the night, Monica awoke to pray for Donte'. She often woke in the night to intercede for her son, but this night felt different.  She prayed even harder than usual. Later that same night, Monica was awakened again, by a phone call that changed her life forever. She fumbled for the phone in the dark.
A relative's voice spoke from the other end of the line. "Monica, it's Donte. He's been shot." Monica frantically phoned her pastor, friends, and family as she hurriedly dressed. No one answered. Finally, she reached her older son Davon, who lived nearby. When Monica and Davon arrived at the chaotic crime scene, they noticed ambulance attendants continued to work on someone. Since she couldn't see a coroner's van at the crime scene, Monica assumed Donte' must still be alive. The police thought otherwise. An officer handed Donte's driver's license to his brother and said, "Tell your mother to go home."
Soon after, a female police officer stepped up to Monica and stated, "Miss Hawkins, your son was an unintentional target, but he has died."
Tearfully, Monica pleaded, "Can I see my baby one last time?"
The officer pulled aside the yellow crime-scene tape. "Since you've been so patient, I'm going to let you back there." Monica walked, numbly, into the area reserved for uniformed professionals. Efficient and calm, they continued to process the scene while Monica knelt on the hard asphalt by her son's body. This beautiful, bright boy, her flesh and blood, was abruptly taken by bullets meant for someone else.
"Can I please touch him one more time?" the heartsick mother begged. Finally, an officer allowed her to touch Donte's forehead. Bending close, she gently touched his face and said, "You got your hair cut, and it looks so nice." To her shock, Donte's eyes fluttered open, briefly. The unexpected gaze turned out to be a son's final good-bye to his mother, as if to say, "It's okay Mom. I'm in a better place."
The devastated mother returned to her car, although, to this day, she has no memory of her steps, or how she found her keys to open the car door. The next thing she remembers was sitting inside the car, shouting at God. At that moment, a new journey toward hope, trust, healing and searching for a new normal, began. Many times, during the next weeks, she asked God, "Where were you?" After all the bumps and bruises of trying to keep Donte' on the right road during his teen years, why did God allow him to be taken when his life was finally on an upward spiral?
During the next months, Davon and Monica rode the roller coaster of physical and emotional hills, descents and twisting turns of their intense grief. Monica's approach, initially, became a return to "business as normal." One day, though, she found herself in a store, to pick up lunch, with no understanding of where she was or any memory of why she was there. A kind young man, who knew her, helped her to get re-oriented. In the midst of this terrifying experience, the Holy Spirit spoke to her and said, "Don't panic. You will find out what this is tonight." She remembered an appointment she made earlier with a counselor. She hoped the woman could shed light on why she suddenly seemed to be forgetting so many things.
That night, in her counseling session, Monica discovered one of the effects of seeing Donte' at the crime scene, was short-term memory loss. Mary, the counselor, assured Monica that this is a normal reaction to trauma of this proportion. People can experience memory loss for 18-24 months after an event like the murder of a child, Mary explained to her. This fact brought comfort and concern at the same time.
Monica scheduled regular sessions with Mary to understand the impact of her grief. What did she need to do to cope with the loss of her son and navigate the rest of her life? During one session, her counselor pointed out that Monica always spoke about Donte' as if he simply died. The first-time Monica put her son's name and the word "murder" in the same sentence; she started to live within the truth of what happened to her family. She learned that she didn't need to be a "superwoman," with her grief. God could handle all the emotions and frustrations with everything related to Donte's murder.
In time, she accepted the fact that someone murdered her child, yet she still wrestled with God about His presence in that situation. Why didn't He move Donte' out of the way or prevent that person from shooting a gun? God's loving answer to her involved a better understanding of the concept of free will. God gives every human the ability to return his love or reject it. Within that realm of choice also lies the possibility to do good or evil. Donte's murderer chose to go to that place, at that time, with dark plans to shoot a gun off in a public place. Monica forced herself to confront the painful truth of all these facts and learn to forgive and accept the reality of that terrible night. Her decision ultimately set her free.
The mother of a murdered son made a deliberate, informed decision to forgive the one who caused her so much grief. Journaling served as a vent for everything churning inside of her. She channeled feelings into written words and then allowed herself to experience those feelings for several hours sometimes. However, she didn't let herself wallow in a place of negative emotions endlessly. Usually, she set a time limit, and at the end of that time, she chose to think differently. She decided to let go of the emotions attached to the pain and grief dominating her mind. That is what forgiveness looked like until the day she encountered the main suspect in the case on that mall escalator.
Staring at her son's murderer stirred up rage and revenge in split seconds. While the escalator made its ascent, she made another life-altering choice. Looking directly at the main suspect, when he reached her floor, the broken mother said, "I forgive you." In those critical seconds, she understood that her freedom depended upon the decision not to hold Donte's death against this individual anymore. Revenge would never bring Donte' back, and Monica committed herself, again, to live in truth.
Today, Monica's passion revolves around teaching others how to walk and live in truth, freedom, and forgiveness. Monica's entire story is available in an e-book, "A Shattered Heart: A Journey of Hope, Trust, and Healing." There she discusses her older son Davon's grieving process and recovery, which looked very different from hers. Today, they minister side by side. Out of the pain of her experiences, Monica also founded several new ministries. One ministry is called, "Women of Strength Outreach," and is a ministry designed to equip, coach and position women to fulfill God's purpose for their lives. She also founded, "Revive," a non-profit organization that empowers people to "live again" after experiencing trauma. Thirdly, she established a special foundation in honor of Donte's memory. Matching the initials for Donte' Michael Hawkins, the organization is entitled, "Delivering More Help." In memory of her son's unselfish charity, the foundation provides college textbooks to financially struggling students. For more information about Monica, her book, or her ministries, click on one of the links listed on the topic page with Monica's video story.
Real People, Real Stories, Real God®